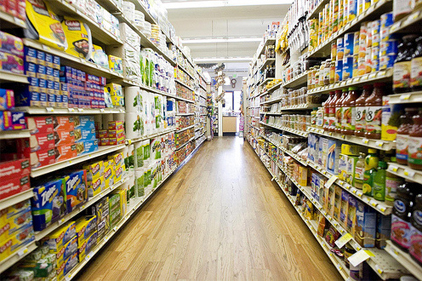 02
Jul
By Admin Myfood
How much does packing of food enhance sales value?
Studies reveal that packaging greatly influences the decisions of customers when they purchase a food product. Customers get a wide array of product choices at stores, and they mostly choose a product that has attractive packaging.
The importance of packaging in marketing should not be underestimated as it speaks boldly about the product inside. Manufacturers need to think of packaging as not just something of functional value but also an excellent sales and marketing tool.
The role of good packing for food products on sales
Let us examine why packaging is important and how it helps improve the sales value of food products
It provides relevant product information: When customers are confronted with a number of products at shops, they are influenced by product packing. It becomes a deciding factor based on the information printed on the packing. People are more health-conscious today, and they check the packaging to see if the product contains any ingredient that is harmful in any way. For example, they want to know if any component can cause allergies, whether there are any trans-fats, or if a product is sugar-free. So, in addition to being attractive, the packing should provide the customer with relevant information in an easy and readable way. If you are selling a product rich in a particular nutrient, then your packing material is the only medium to promote it.
It creates a good first impression: A customer gets the first impression of a product from its packaging. The customer will associate the brand and its products with good quality if the packaging is of a high standard. A low-quality packing can make the customer feel that the manufacturer does not care much about its products and customers. Packaging also protects the product from elements like moisture or sunlight and extends the product's shelf life.
It develops brand awareness: Packaging is an exceptional marketing tool for creating brand awareness. The logo and other brand elements on your product packaging get customers familiar with your brand. Your company name or brand will come to their mind when they next need to buy a product. The differences in colour, design, and images also help consumers identify the different products within one brand. If you are selling a product targeted to kids, then funky colors and cartons are your go-to partner.
Packaging helps to communicate with customers: By highlighting your brand's story, its unique selling points, and the values it stands for on the package, you can create an emotional connection with the consumer. The packaging helps you provide useful information about the product like nutritional content, usage, and directions for use. By putting marketing messages on the packing, you can attract the customers' attention and make them buy the product. You can showcase how your product will benefit the customer
A unique product packaging will make your product stand apart from that of your competitors and influence the customers to buy. By using elements such as your logos, brand colours, and fonts on your packaging, you can help customers get familiar with your brand and enhance your brand image. If you want to grow your revenues and profits, you need to seriously consider leveraging the tool of packaging to add value to your products and boost your sales.
At Stratton, we empower the food manufacturers to focus on the packing of the product. Both aesthetically and functionally, packaging can enhance brand value.